Showcased below is a collection of highly-rated, vetted proposals from organizations working to advance racial equity and finding solutions to challenges that disproportionately burden people of color. This collection offers you the opportunity to find and fund the top racial equity proposals in our Bold Solutions Network, and to address racial inequities severely exacerbated by the COVID-19 pandemic and global economic down-turn. The organizations featured in this collection are among the highest-scoring proposals selected out of: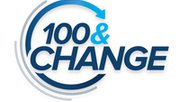 More than 750 vetted applications were submitted to the second round of 100&Change, the John D. and Catherine T. MacArthur Foundation's $100 million global competition to help solve any critical social challenge, anywhere. The Top 100 highest-scoring applications from 100&Change are featured in the BSN.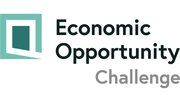 More than 150 vetted applications were submitted to the Economic Opportunity Challenge, which will award $10 million to scale a game-changing solution to improve the economic health of low income families in the U.S. Five finalists from the Economic Opportunity Challenge are featured in the BSN.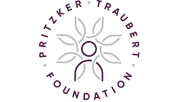 More than 80 vetted applications were submitted to the Chicago Prize, a $10 million competition to invest in community leadership and community-led ideas on Chicago's South and West Sides. Six finalists from the Chicago Prize are featured in the BSN.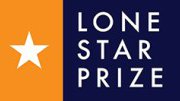 More than 170 vetted applications were submitted to the Lone Star Prize, a $10 million competition focused on to improving the quality of life of Texans. Five finalists from the Lone Star Prize are featured in the BSN.
Each proposal was systematically assessed using key criteria specific to the competition and was rigorously evaluated through a multi-step process. The top racial equity proposals are listed below (in alphabetical order of title):
Always Growing, Auburn Gresham will restore two massive, vacant spaces into thriving industry, activating a new green economy and bringing jobs to the Chicago neighborhood.
Chicago ABCs will braid three proven strategies: child savings accounts, cash transfers and visiting nurses in a dual generation approach propelling families to economic security.
A collaborative of environmental justice and community organizations will increase economic empowerment and food access in Chicago's Little Village neighborhood through a community hub and food-cart cooperative.
Grameen America addresses the high rates of poverty and financial exclusion across the U.S. by disbursing microloans to entrepreneurial women in low-income communities.
Friends of the Children invests in salaried, professional mentors who build relationships with youth to achieve their hopes and dreams; 12.5 years, no matter what.
Community-led transformation around 63rd/Racine in Chicago, creating thriving green-node, through mixed-use development, food co-operative, and recycling enterprise, forging vision for new commercial corridor with re-opened Green-Line station.
Deploys MacArthur's investment to transform Baltimore by removing residential lead hazards and eliminating childhood lead poisoning; ensuring that our city's children achieve their full potential.
75 in our network of US communities will end homelessness in five years for some or all populations, driving new expectations and behavior everywhere.
Communities In Schools and Council of Chief State School Officers have a proven plan for every student to succeed through systemic change in public education.
JUST will invest in 20,000 female entrepreneurs to build wealthier, more financially resilient communities across Texas by increasing their ownership opportunities. JUST community focuses its investments in minority entrepreneurs to grow their businesses and access pathways to asset-based wealth building.
By providing free bail assistance and wraparound services to thousands of low-income people throughout the South, we can prevent tremendous harm and catalyze economic opportunity.
The Lone STARS project will build new pathways to upwardly mobile careers for talented, low-wage Texans without bachelor's degrees, focusing on underrepresented minorities. Key partners include Jobs for the Future, Opportunity @ Work and College Promise.
Using FII's strength-based approach, the City of Chicago will invest in and learn from low-income residents about how they move out of poverty for good.
Designed by and for residents, "Advancing North Lawndale Together" revitalizes physical and social assets by investing in ready-to-go capital projects and launching our Quality-of-Life Plan for Chicago's North Lawndale neighborhood.
Prison Fellowship seeks to transform our fractured criminal justice system through a multi-pronged, holistic approach to achieve more successful outcomes.
Per Scholas, a leading technology workforce development organization will join The Financial Clinic and MDRC to propel 20,000+ low-income individuals into the middle class.
Drive economic mobility for over 10,000 low income families in 17 cities by scaling the proven Skills jobs-first model, with a focus on marginalized communities.
Boston Beyond and PIC will demonstrate how to address educational inequities through expanded summer learning and employment in cities with high concentrations of low-income students.
Scaling a sustainable person-centered homeless healthcare delivery solution proven to reduce service fragmentation, save money, and improve the health and lives of this vulnerable population.
The Aspire Initiative mobilizes existing community assets with new investments to impact the growth in educational and economic opportunities for Chicago's Austinites of all ages.
Feeding America will elevate its annual food rescue to 5 billion pounds by 2025 to alleviate hunger for 40 million people and mitigate climate change.
Community residents, business owners and elected officials look to reestablish South Chicago as a community of choice with affordable rental, commercial, environmental-friendly, and transit-oriented developments.
Next Steps
These organizations are ready to solve critical problems and are seeking resources to make it happen. If you are interested in learning more about a particular project, connecting with Bold Solutions Network organizations, or supporting Bold Solutions Network proposals, please contact Dana Rice, Vice President of Philanthropy, at ddrice@leverforchange.org.